Information on condition:
Bad Breath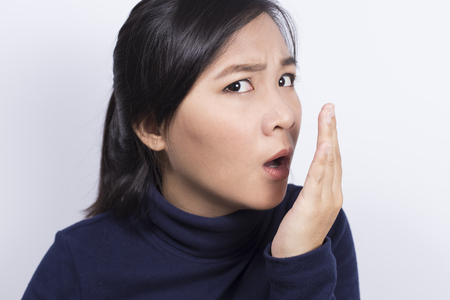 Bad breath, or halitosis, is characterized by an unpleasant odor of the mouth. Causes of bad breath include food, tobacco products, poor dental hygiene, health problems, dry mouth, mouth infections, dental problems, or medications. Symptoms of bad breath include unpleasant odor or taste in the mouth, dry mouth, or white coating on the tongue.
Remedy:
---
Cannot find information on an ailment or condition?
Submit it to our system