Information on condition:
Yeast Infections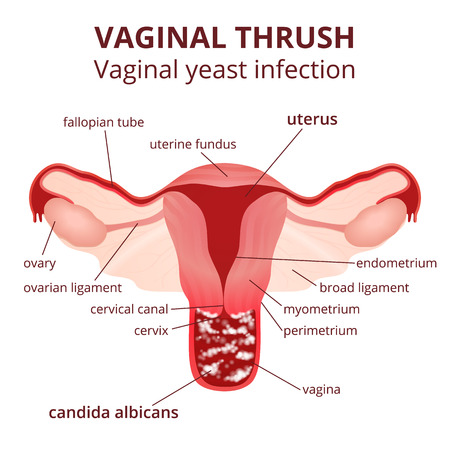 Vaginal yeast infection, a.k.a. candidiasis, is a fungal infection that causes irritation, discharge and intense itchiness of the vagina and the vulva ? the tissues at the vaginal opening. It's a type of vaginitis, or inflammation of the vagina.
Remedy:
---
Cannot find information on an ailment or condition?
Submit it to our system