French green clay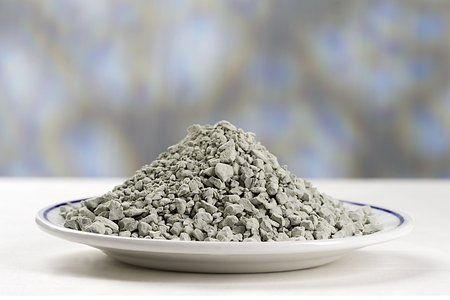 French Green Clay or Illite Clay is a very fine, light green powder collected from sources in Montana, Wyoming, China, and yes, of course Europe. Also known as sea clay, French Green Clay has long been known for its detoxifying skin care benefits that can be attributed to its unique blend of minerals. Its composition includes dolomite, manganese, silica, copper, phosphorous, magnesium, zinc and calcium. Its green colors can be attributed to the clay's iron oxide and decomposed plant matter content.

French Green Clay has been used for years as a detoxifying beauty treatment. When applied topically, it can aid the skin in healing and ridding itself of harmful toxins. French Green Clay has an ionic charge. Acting like a magnet, this type of clay attaches itself to the molecules of toxins so they can be rinsed away when the skin care treatment is done.

French Green Clay cleanses and gently exfoliates. Used on the skin, green clay can make it feel softer while tightening pores and aiding in the optimal function of oil glands. This clay has also been known to boost blood circulation in the skin while helping to remove dead skin cells, resulting brighter, more healthy looking skin.


---